Pictures: Rami Chuene gets married and weds secretly
No doubt wonders never cease to amaze. We have heard and seen saw many secret weddings in recent years but this time Chuene pulled a shocker. No lie Mzansi didn't see this coming.
Legendary actress Rami Chuene has pulled off the biggest coup in wedding events when it was revealed that she had a secret wedding over the long weekend.
The actress took to Twitter to reveal the big news and looked stunning in her wedding gown. Social media was set ablaze after her wedding pictures went viral.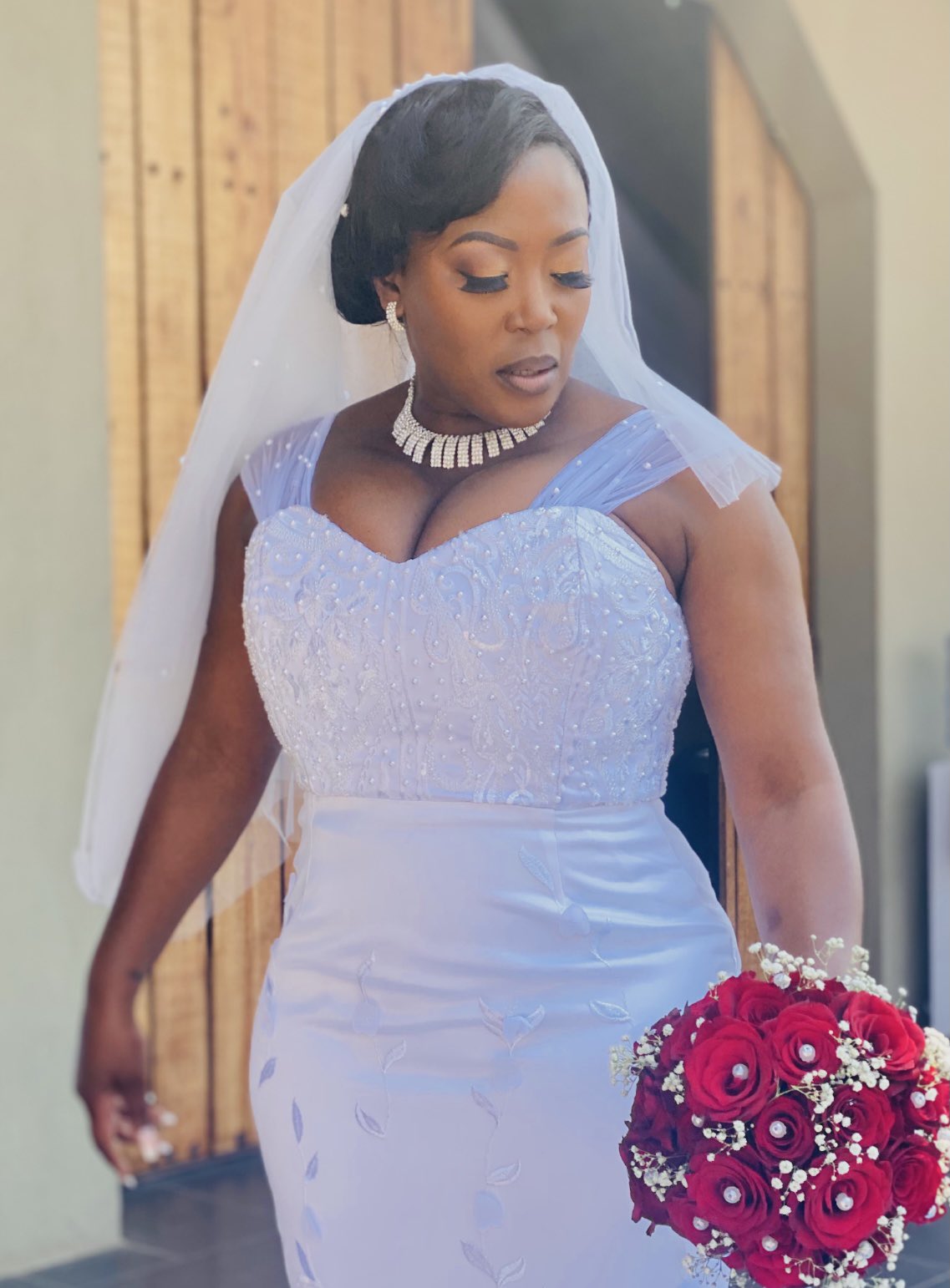 Mzansi weighed into the matter with some congratulatory messages that flooded comments sections across several social media platforms. In the wake of the news buzz, many of her friends in the industry commented on how hard it was to keep the secret.
Rami Chuene was previously married to fellow actor Tsepo Desando and the two divorced over 8 years ago. At that time Rami said she did not regret getting divorced.
Congratulations messages flooded her timeline and many people still wondered who she got married to as she has kept that part of her life a complete secret.
Twitter was proven right, Limpopo people and secret weddings beautiful bride

— Zodwa Mhlongo (@NkabsZodwa) September 27, 2021
Rami Chuene will be making her debut as a TV host on Mzansi Magic's new reality show that will be airing in October.
Pictures: Rami Chuene gets married and weds secretly
However, it was recently reported that Mzansi Celebrities Secret Weddings That Shocked Mzansi. While some celebrities prefer over-the-top weddings with media attention and basking in the glow of the spotlight, some celebs have opted to marry in secret without saying a word to their fans, social media and the media.
It seems as if it's now a trend that some celebrated celebrities do low key weddings only to surprise many with after wedding moments. Of late several Mzansi celebrities have done Secret weddings that took Mzansi by surprise.
Dineo Ranaka and Klass Phesha
Celebrated Metro FM presenter and creator of Brains At Work Media production house Dineo Ranaka shocked fans when she took it to Insta to reveal that she had married her fiancé, Klaas Phesha. Her traditional wedding came in the wake of her trolls on marriage. The celebrated personality got married traditionally surrounded by family and close friends. She took to Instagram to thank everyone for the good wishes.
Moshe Ndiki and Phelo Bala
Despite a relationship marred with drama and capped with cheating scandals Moshe Ndiki and Phelo Bala did shock Mzansi with their wedding anniversary. Definitely, they blew everybody's minds away when they took to social media to share their one year wedding anniversary after fighting on social media and breaking up.
The couple is also one of those couples that kept things under wrap till after the wedding.