Pictures: Minister Lindiwe Zulu pictures allegedly watching p0rn floods social media
We can all agree that Minister Lindiwe Zulu's apparent background p0rn picture is fake. The minister saw herself trending after she was embroiled in a photoshop scandal.
As defamatory as it is it has been established that one of her virtual streaming office pictures was doctored and pornographic material was added to the actual pictures.
Also Read: Free Jacob Zuma protests spread to Johannesburg 
The viral picture has since got Mzansi talking. No doubt one can actually notice it was doctored. However, in the wake of this incident the Department of Social Development, has rubbished the issue. They have also condemned the photoshopped pictures of the minister, currently circulating on social media.
According to spokeswoman Lumka Oliphant, the department was aware of a manipulated picture of Zulu participating in a virtual national memorial service of the late former Zambian president, Dr Kenneth Kaunda.
Pictures: Minister Lindiwe Zulu pictures allegedly watching p0rn floods social media
She said the memorial service was held on 8 July. It has been established that Zulu was the official programme director. However, the streaming service was hosted by the Department of Sport, Arts and Culture.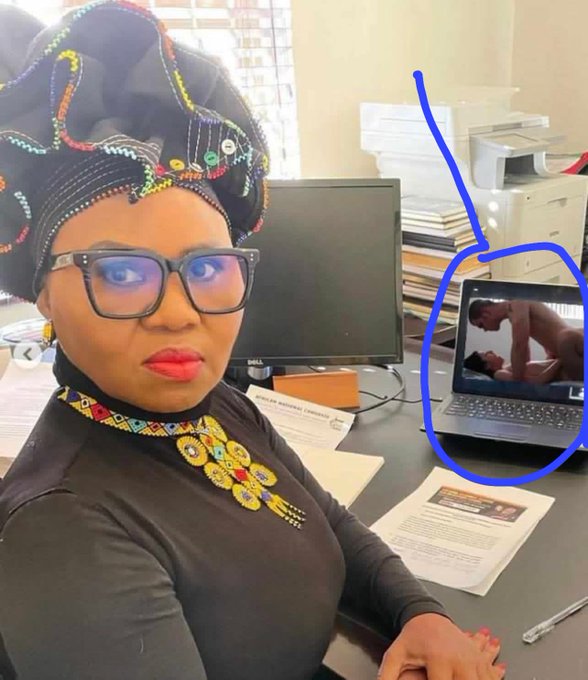 "In the original picture, Minister of Sport Nathi Mthethwa appears on the screen of the gadget on which Zulu was connected. This type of content is created to assassinate the personal and political character of Zulu. We condemn such malicious actions in the strongest possible terms," Oliphant said.

"Additionally, the minister will not be distracted from her core mandate of serving the vulnerable and poor by this malicious campaign, particularly in the midst of the third wave of Covid-19 that is ravaging the country.

"In this era of fake news, the department urges members of the public to be vigilant and verify sources of information that they read before sharing it on social media platforms."
---
For marriage, family, love, job/promotion. Goodluck in your business/lottery, court cases, diseases and other Spells kindly call Kiwanga Doctors on +254 769404965 or >>>> CLICK HERE.