Stocko Girls: Have you been wondering where are they now?
No doubt social media can definitely thrust one into the limelight within a blink of an eye. Late last year Stocko girls saw themselves making all sorts of headlines after their viral John Vuli Gate butt wigging video flooded social media.
During lockdown last year a group of girls popularly known as Stocko girls shot to fame after a video of them dancing to a hit song 'John Vuli Gate' went viral on social media. They started the John Vuli gate challenge which kept people entertained during the tough time of hard lockdown.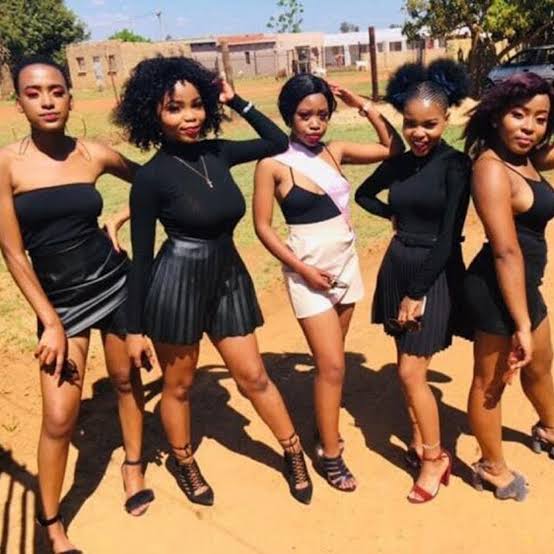 In the wake of their newfound fame, the girls seem to have gone awol. After their thrust into the limelight, they saw themselves securing gigs and they even hinted at expanding their trade with music.
Not so long ago some of the members trended from going naked to passing matric with flying colours. However, the girls seem to have disappeared from the spotlight again and the once-popular tweep asked where they are and several answers on their whereabouts came up.
Stocko Girls: Have you been wondering where are they now?
Here are some of the comments that flooded the social media after a Twitter user ShotGun 😎 @KingDon_za asked Where are they?
baba Ka Fortunate

@V_T_Mdaka

Replying to @KingDon_zaz

They weren't celebrities nor enthusiasts in the first place, they just happened to hit a spotlight while having some fun. just give 'em a break before driving other kids to depression ey

niphusha ama Twitter ngezingane zabantu.
Thatohatsiyamodimo

@that_omalete

We really need a show called "5 min of fame: Where are they now ". All these one-hit wonders need a reality show honestly.
E_Motsho_Moratuwa @NthonyanaMoo
Laaba I think you should ask John bruh..?🤷🏽‍♂️ he's the one who opened the gate for them remember, he might have an idea where are they..?🤞🏼
I saw a video somewhere where they were dancing at a party I heard they were dancing at parties. Please don't quote I said "I heard" so I am not sure.
However, rumour has it that three of the girls got pregnant and the other two are still pursuing their music career but they are failing because they are not talented enough in terms of singing.
---
For marriage, family, love, job/promotion. Goodluck in your business/lottery, court cases, diseases and other Spells kindly call Kiwanga Doctors on +254 769404965 or >>>> CLICK HERE.
---