Pictures: Meet South African Thule Mgaga the only person Jay Z followed on Twitter
We can all agree that A-list celebrities hardly follow people on social media except a few. No doubt US rapper Jay Z is almost everyone's favourite and it's a dream come true to interact with him. Well in the mix of things sometime last year the internet was set ablaze when it was established that Jazy had one follower who happens to be South African.
What yes she couldn't even follow her own wife but she could follow Thule Mgaga. Many questions have been asked who is Mgaga and what does she do for a living?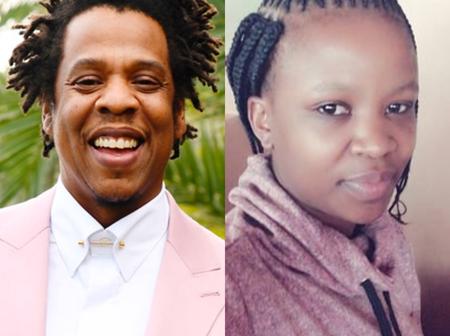 Even a few months after she set social media ablaze little known about Thule Mgaga. However, Jay-Z's fans believe she has a special connection with the billionaire. Back then last year she was asked on Twitter about her secret to becoming the only person followed by Jay Z, she responded, "I can't share secrets of August entanglements."
Pictures: Meet South African Thule Mgaga the only person Jay Z followed on Twitter
Jay Z has since unfollowed her after the public outcry. However, of interest is the fact that since he unfollowed Mgaga Jay-Z has been so more vocal on Twitter and this has left the world more than stunned.
However, it was reported Jay Z unfollows Thule Mgaga after a public outcry. American rapper and billionaire Jay Z has just unfollowed Thule Mgaga, the only person he has been following on Twitter. Mgaga is a South African woman. Jay-Z's actions are likely to have been caused by the way his name trended over the Thule Mgaga debacle.
Thule, who seems to have been fascinated by her newfound fame, says she will keep it a secret and will not reveal the reasons behind her being followed by one of the most successful musicians in the world.